Custom Printed Cups For Advertising Agencies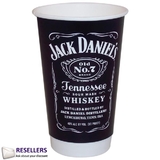 A brief primer on custom printing paper cups (and more) for your clients WF Plastic proudly supports advertising agencies wanting to custom print on paper cups, greaseproof paper, paper bags and plastic bags for their clients.



We have a range of products that are suitable for advertising use, including:
Paper coffee cups
Grease proof paper
Paper bags
Plastic bags
Clear PET cups.
The Most Popular Custom Printed Packaging
The item most commonly sought after by advertising agencies in our inventory is the double walled paper cup. Some of the reasons for the popularity of the paper cup for advertising include:
Many businesses like to hire a barrista for their event, who will pour coffees into custom printed cups advertising their brand or message
Other businesses with showrooms like to have their own branded cups available for their clients to use
Minimum orders for custom printed paper cups start at only 1,000 cups
Lead time from signature on proof to dispatch is usually under 3 weeks
Promotional paper cups offer very targeted advertising
The advertising life of a paper cup is typically up to 30 minutes, which makes it an inexpensive targeted advertising medium
The sky is the limit as far as artwork is concerned - our paper cups can be printed in full colour
Please contact us if you have a client who has approached you for a quotation for custom printed coffee cups. A member of our team will be more than happy to discuss your requirements with you, and provide you with an itemised quotation for your consideration. Alternatively, you can self-quote on our site to satisfy your client's request in (almost) real time. Take a look here for our self quoting guide.